Chick 1 say: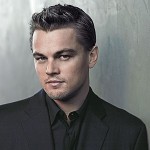 A couple of new fascinating trailers.  Enjoy!
Inception: Leonardo Dicaprio in a Christopher Nolan movie?  Yes please!  Throw in Joseph Gordon-Levitt?!  I may wet myself.  This physics-bending teaser brings to mind The Matrix but I trust director Nolan to be more original than that.  Have a peak.
The Fantastic Mr. Fox: The stop-motion animation isn't as sophisticated as Nick Park's (Wallace & Gromit) but it kind of gives it a retro feel. And talk about a cast!  George Clooney, Meryl Streep, &  Bill Murray.  Fantastic, indeed!